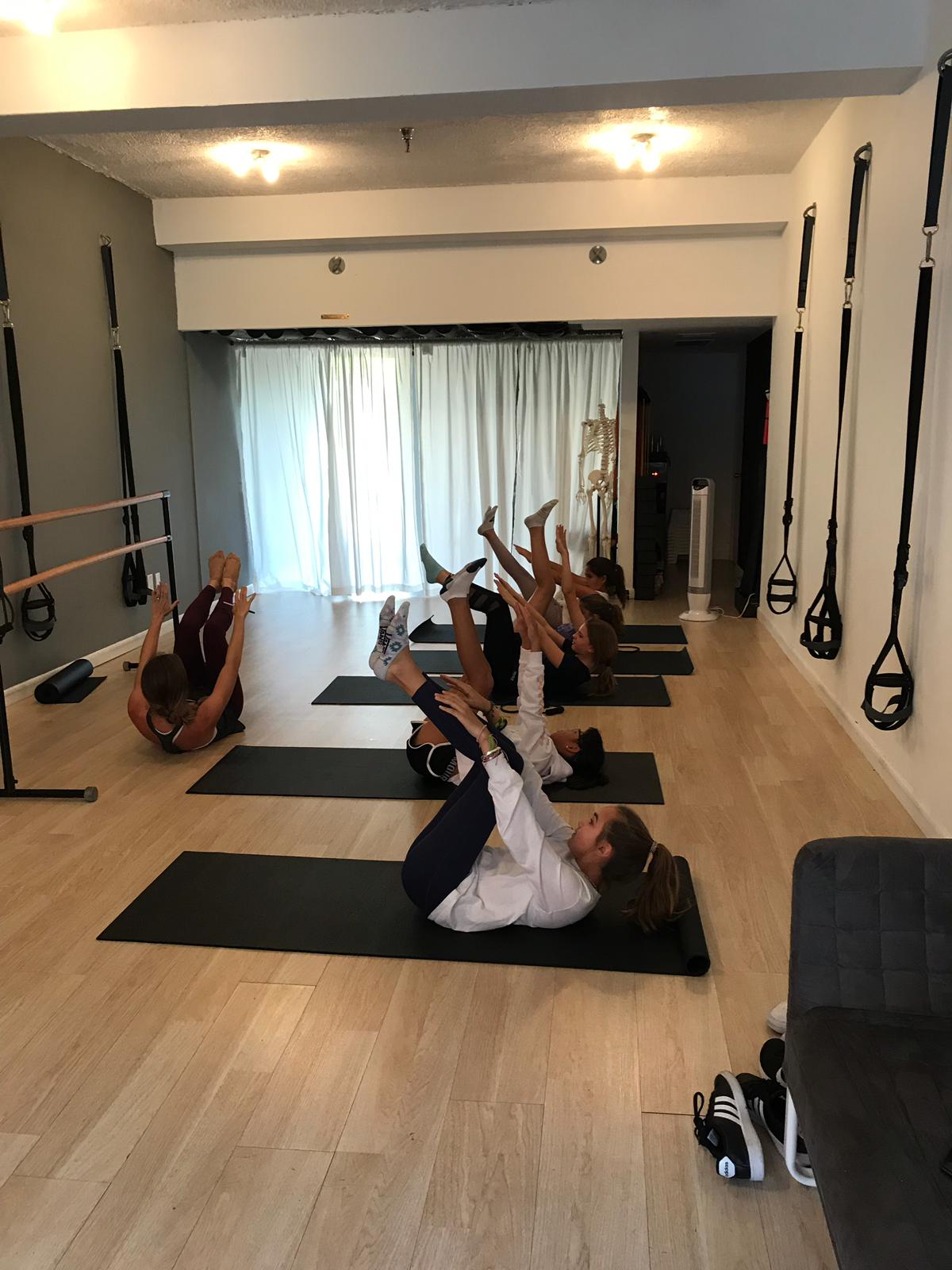 MARY STEVENS, MSW
My name is Mary Stevens. I was born, raised and reside in Key Biscayne with my husband, Albert, and daughter, Sloane. I have a degree in Exercise Physiology and a masters degree in Clinical Social Work. I have over 12 years experience teaching group fitness and ballet barre classes and have worked with children and teenagers in different clinical settings.
I designed Fit Start to teach age-appropriate exercise, basic nutrition, self-esteem and emotional health to middle school and high school-aged girls. The adolescent years are crucial years in the prevention of eating disorders, body image issues and a critical time to build self-esteem and teach young women to respect their bodies. As someone who struggled with body image issues and as a new mom to a girl this program has become a passion project for me.
At Fit Start, girls participate in age-appropriate, fun exercise for the first 30 minutes of class. The last 15 minutes of each session is reserved for discussing basic nutrition, teaching the importance of kindness, self-respect & respect for others, empowerment, acceptance of one's body, USING SOCIAL MEDIA RESPONSIBLY and teaching young women to make choices that will lead to lasting happiness and fulfillment. On the last class of each month I invite mothers or female caregivers to join us for a session to help mothers to maintain a bond with their pre-teen and teenage girls and give them an insight into what issues & concerns their daughters have.
I hope you'll join me in empowering our young women and giving them a Fit Start!